Delivering Crispy Fresh Flavor From Our Yakima Valley Orchards
Seasonally harvested, locally grown and picked at the peak of perfection for crunchy apple goodness!
Seneca Apple Chips are 100% grown and harvested from orchards located in the fertile, rich volcanic soils of the Pacific Northwest's Yakima Valley region in Washington State. Seneca's apples are hand-picked and then selected for their firmness, perfect color and refreshingly sweet, juicy taste and crisp texture. Seneca Apple Chips are ready for your snacking enjoyment! Real Apples. Real Apple Taste. Crisped Apple Perfection.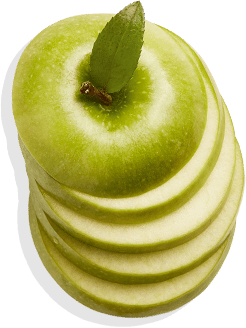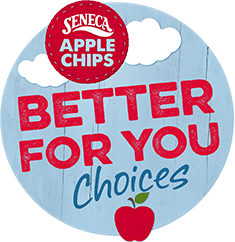 Experience The Sweet & Crunchy Difference Of Real Apples
Crunches like a real chip should crunch
Great crispy texture and apple chip taste with less fat vs. traditional fried chips
Low sodium, Cholesterol Free, Naturally Gluten Free
Kosher Certified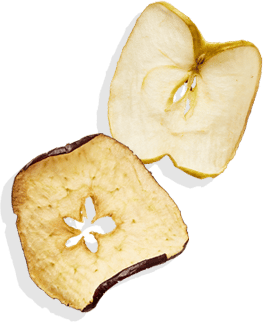 CRISPED APPLE PERFECTION Sweet & crunchy goodness of real apples crisped to perfection in small batches and then seasoned with just the right amount of aromatic sweet-spicy cinnamon or rich, creamy caramel deliciousness – ready for your snacking enjoyment.
FRUIT SNACK & SALAD TOPPER Seneca Apple Chips of all flavors, original, cinnamon, caramel, granny smith, golden delicious, sour, bring delicious, crunchy-apple and sweet-aromatic flavor to snacking at home, school, work or on the go!
Our Commitment
to Sustainability
Good for you. Great for the Environment. At Seneca, we believe in farming and making great products in a sustainable, environmentally friendly way.
We use only the best of the best. Apples that don't meet our high standards are composted to make topsoil.
Excess cooking oil is captured and used to create environmentally friendly bio-diesel fuel.